What to expect at Rooted in Wellness Chiropractic
We look forward to welcoming you to Rooted in Wellness Chiropractic. We've designed our space to be welcoming and healing, where you can come as you are and express all of your concerns in a safe and nurturing environment.
Your first visit
Dr. Jo Anne will greet you and take you on a tour of the office, so you know where everything is and can feel at home. We have a lot of toys for the kiddos to play with, so they'll feel welcome as well.
Then you'll sit down with Dr. Jo Anne to talk about your health history and your current concerns and goals. She'll conduct a thorough examination, including a three-part neurological scan to assess how your nervous system is dealing with stress, as well as a complete spinal examination.
Throughout this visit, Dr. Jo Anne will explain everything she's doing and why, and she'll answer any questions you may have.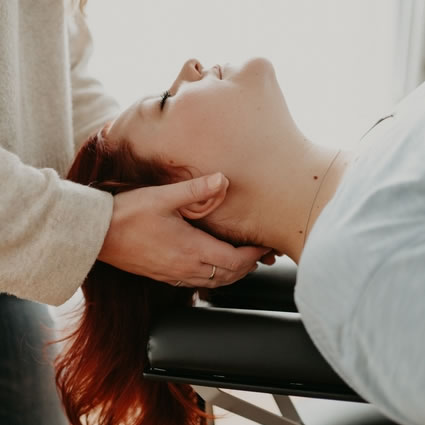 Your second visit
Before you come in for your follow-up visit, Dr. Jo Anne will review the results of your scans and spinal exam and come up with her recommendations for your care going forward. When you come in for your second visit, she will explain the custom care plan that she's created for you and, if you're ready to begin, we'll start care at this visit.
Dr. Jo Anne is certified in webster technique for use during pregnancy, and she is the only chiropractor in the area who offers torque release technique®, a gentle, low-force technique that is safe and effective for all ages.
contact us »
Paying for care
We want you and your family to get the care you need, so we keep our prices affordable. Since we don't want insurance companies to dictate your care or force us to inflate our prices, we are a cash-based practice. We offer family plans and you may use your health savings account (hsa). We are also happy to provide a superbill for you to submit to your insurance company.
Schedule today
Contact us today or use our online booking system to book your first appointment.
---
new practice members at Rooted in Wellness Chiropractic | (360) 325-8655