Rooted in Wellness Chiropractic reviews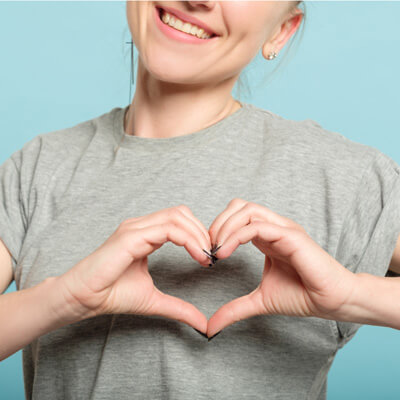 What our Bellingham patients say
At Rooted in Wellness Chiropractic we love when patients share with us their feedback and comments after chiropractic care. Please read our patient testimonials below to see what other people have achieved through their tailored treatment plans with us.
Share your stories too! Click here to send us your feedback so that we can help to spread the word about the benefits of natural Rooted in Wellness Chiropractic care.
For more information, or to schedule an appointment contact us today.

---
Caring and thorough
Dr. Joanne has been such a wonderful addition to my wellness routine. I started to see her for the benefits to my nervous system and have really felt the difference. She is so caring and thorough. I can't say enough good things.
~Jessica E.
Extremely knowledgeable and truly cares
I have waited to write this review until I had my first progress check in with Dr. Jo Anne and I am so happy with the improvements I'm making and the way I'm understanding my body more. Dr. Jo Anne is extremely knowledgeable and truly cares about my well being. I was skeptical of Chiropractic care before seeing her but she has completely changed my mind. I can't recommend her enough!
~Leslie S.
Wonderful
Dr. Jo Anne has been wonderful to work with. This has been my first chiropractic experience so I don't have much to compare it too, but I would recommend her to everyone. She is so knowledgeable and informative when going over all the testing. I feel so relaxed after every adjustment, and I have learned so much while seeing her.
~Nicole W.
Feel much better
Rooted in Wellness is such a comfortable and welcoming space, that I always enjoy going there. Dr. Jo has been helping me for some time now, and I find that I am sleeping better, have more energy throughout the day, and just generally feel much better.
~Dean B.
Really listens
Stepping into Dr. Jo's office is so refreshing! The space is clean and inviting. Dr. Jo is kind and really listens to you, which was a nice and needed change of pace… it's clear she wants to get to the root cause of your pain/issues and is focused on holistic healing and wellness. Thank you Dr. Jo!
~Sarah F.
Truly cares
I'm about 4 weeks into my sessions and I am very pleased with how I've been feeling. I appreciate Dr. Jo Ann's approach to healing and overall wellness. I feel heard and that she truly cares about my health. I'm excited to continue my work with her and see how I continue to progress!
Update: I'm several months into my work with Dr. Jo Ann and I'm very happy with how my body is feeling and reacting to her work. My back tension and headaches have significantly decreased. I'm very grateful I found her!
~Lyndsey R.
---
Rooted in Wellness Chiropractic Reviews | (360) 325-8655